About the project
The "Made in Szczecin" brand has been operating since 2018. So far, nearly 300 entrepreneurs have applied for it, and 79 got the opportunity to include the brand logo in their offer. This is an amazing opportunity to showcase your business and increase your brand recognition. The selected entrepreneur has the opportunity to participate in promotional programs and events carried out in Szczecin, free of charge. It can also use the brand logo on its products and advertising materials, thereby raising the profile of the business it runs.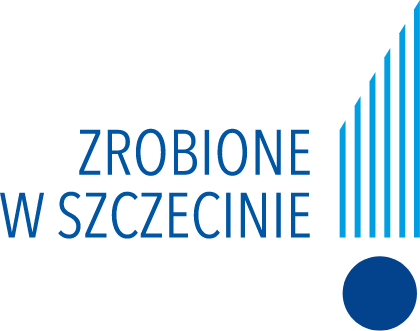 Products and services marked "Made in Szczecin" are characterised by high quality, uniqueness and local character. Among award winners there are restaurants, bakeries and pastry stores, cosmetics companies, handicraftsmen, artisans, souvenir stores, but also highly specialised IT companies, clothing and bedding manufacturers, coffee roasters, event organisers, artists, brewery and many, many more…
The brand logotype was designed through a competition with the participation of the Academy of Art in Szczecin. Detailed rules and regulations, including nature and purpose, conditions and procedure for awarding the "Made in Szczecin" brand, are specified in the Regulations.